Chief Technology Officer (m/w/d)
Gutenbergstraße 20, 30823 Garbsen, Deutschland
Nice to meet you!
The future must be digital - but that alone is not enough. Customers and users must be met holistically and individually where they are. Join us in designing the concepts of the future for a sustainable and competitive market presence. 
Generic Constraints
Track record of generating competitive advantage by applying technology for increased business and customer value


15 or more years of experience in leading technology in dynamic, high-growth product environments


Profound understanding of software architecture and its trade-offs in order to effectively build trust, train and give advice in a variety of business constellations from peers, to partners to management as well as customers


Experience in effective software management in all maturity stages from inception to launch to continuous optimization.


Versatile in navigating both industry best-practice and trends in order to support strategic objectives with the best-available technology


Experience in leading continuous replatforming efforts across multiple teams and technologies
Specific Requirements
Background from professional software development environments, preferably in .NET or Java


Experience with native cloud environments on either AWS, GCP or Azure – preferably multi-cloud


Experience with Docker and Kubernetes


Experience with Infrastructure As Code, automated testing and continuous delivery (Gitops, Continuous Delivery pipelines)


Experience with designing Microservice-based architectures, preferably familiar with concepts from Domain-driven design and team topology


Experience across multiple transactional and analytical data stores (RDBMS, Document-Databases, Data Warehouse/MPP, Stream processing)


Profound understanding of reliable and safe software operations (backup, cloud security, high-availability, observability and monitoring)


Profound experience with asynchronous, messages-based near-realtime software integration
Responsibilities & Activities
Drive all customer-facing technology across business units


Manage strategic partner relationships as enablers for Labora´s holistic product offerings (White-label product integration)


Define and oversee strategic cross-team technology-enabled initiatives


Consult and support technical roadmaps for new ventures in close collaboration with leadership roles on various levels


Drive technological consolidation for increased long-term flexibility and cost-efficiency


Build Product/ Market Technology Analysis and Research Team to scan Markettrends and ensure those are considered in Product/Tech Raodmap
Welcome to Labora Holding GmbH
The added value we create for our customers and employees is at the heart of everything we do. They are the connecting element of the versatile companies of Labora Holding.
https://www.labora-holding.de/


Deine persönliche Ansprechperson
Nina-Christin Gebken freut sich auf Deine Onlinebewerbung. Das Recruiting wird von ALPHATOP HR GmbH übernommen. Hier erfährst Du mehr über die Verarbeitung Deiner Daten. Nina-Christin Gebken
Gutenbergstraße 20, 30823 Garbsen, Deutschland
Worauf wartest Du?
Du hast Interesse an dieser Stelle? Bewerbe Dich jetzt online.
Gemeinsam finden wir heraus, wie gut die Stelle zu Dir passt.
// OMS Prüfservice als Arbeitgeber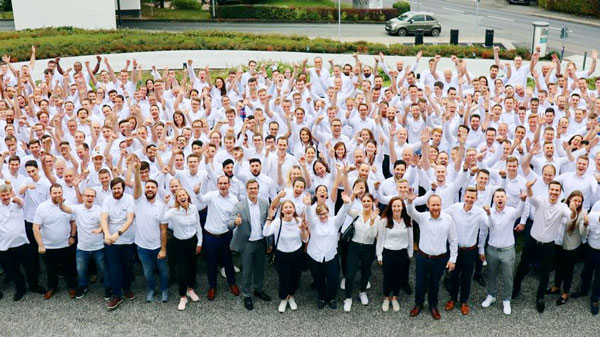 OMS Prüfservice im Profil
OMS Prüfservice ist eines der führenden Unternehmen für elektrische Sicherheit. Unsere Mission ist, Deutschlands Arbeitsplätze sicherer zu machen.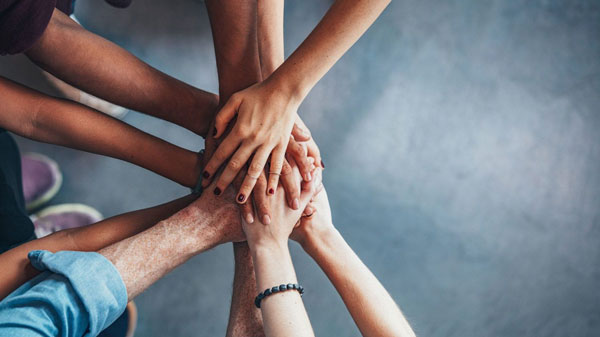 Werte und Kultur
Unsere Werte bilden das Fundament für unser Denken und Handeln. Sie begleiten uns in unserem Alltag, prägen unser Tun und sind die Grundlage für die hohe Qualität unserer Leistungen.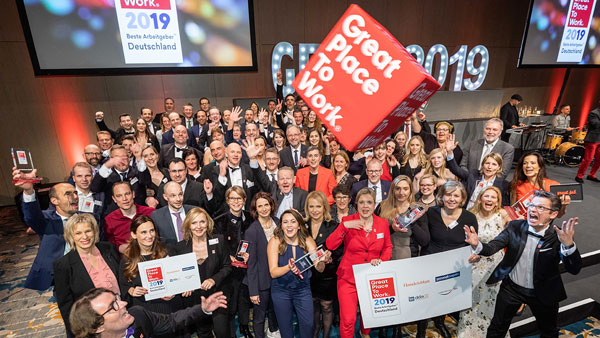 Ausgezeichneter Arbeitgeber
Wesentlicher Bestandteil der Erfolgsgeschichte von OMS sind die Mitarbeiter. Das bestätigen Auszeichnungen wie "Great Place to Work" und Kununu. Was sagen Andere über uns?